Create stunning website templates in 4 easy steps
Welcome to a different type of website builder - where free, beautiful and customizable templates take center stage. Whether this is your first step into the world of website templates or you already consider yourself a bit of a pro, we've made designing templates for your website a fun and intuitive experience.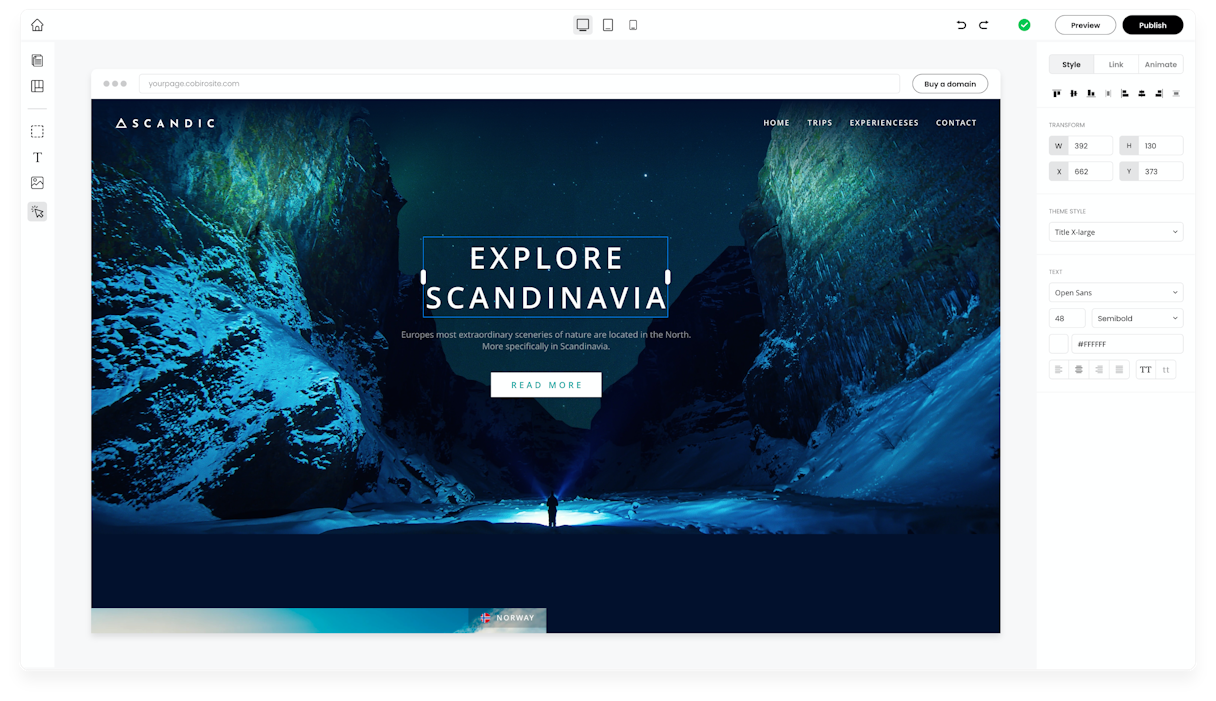 1. Choose from hundreds of stunning premade designs
Getting started is easier than ever. Pick a design and start adding your content. Or, try out a few different ones and see which you prefer.
Sleek, modern and versatile sections that can be used across your website
Dedicated templates for client testimonials, shopping and more
E-commerce integration: import a product list from your inventory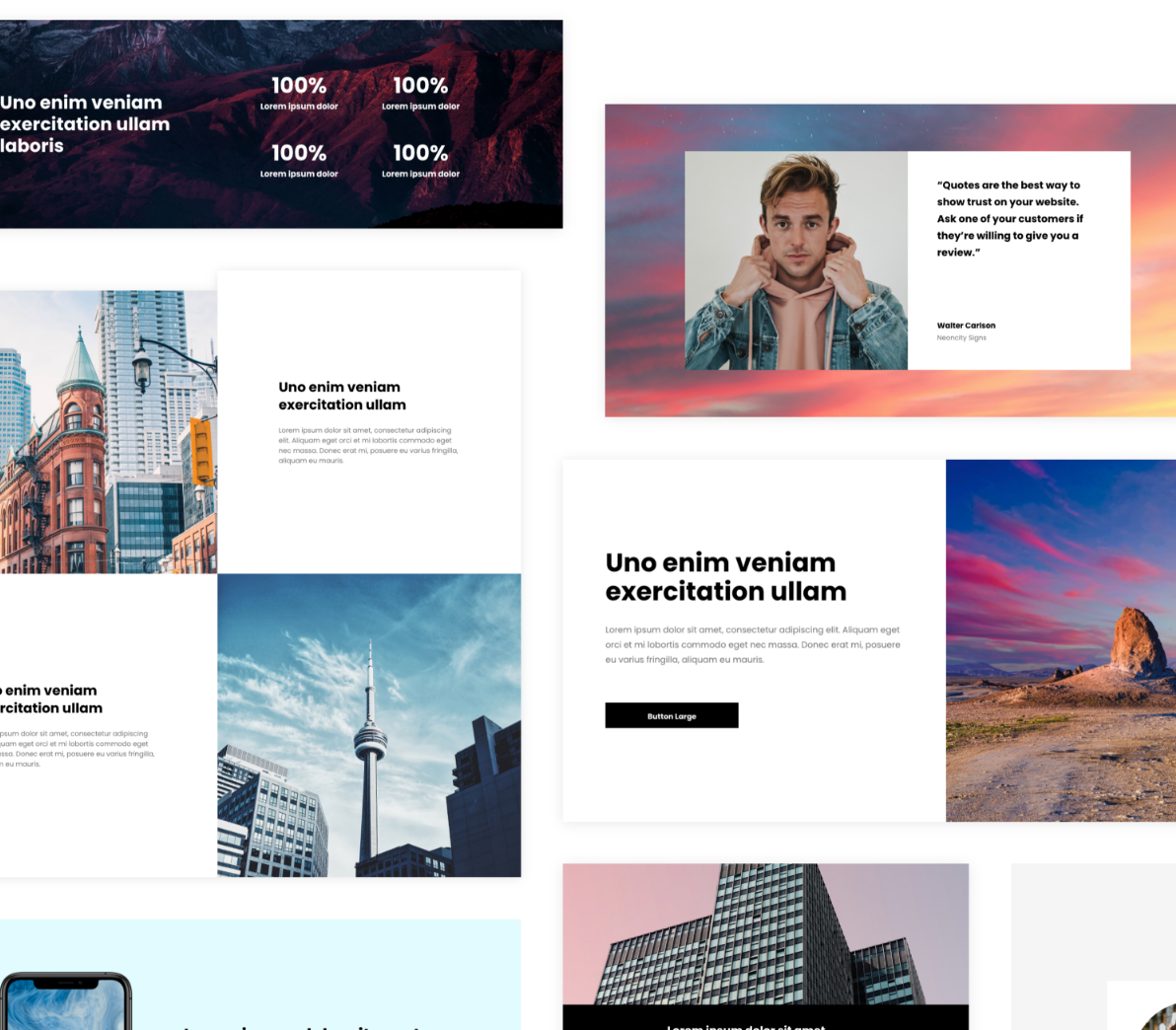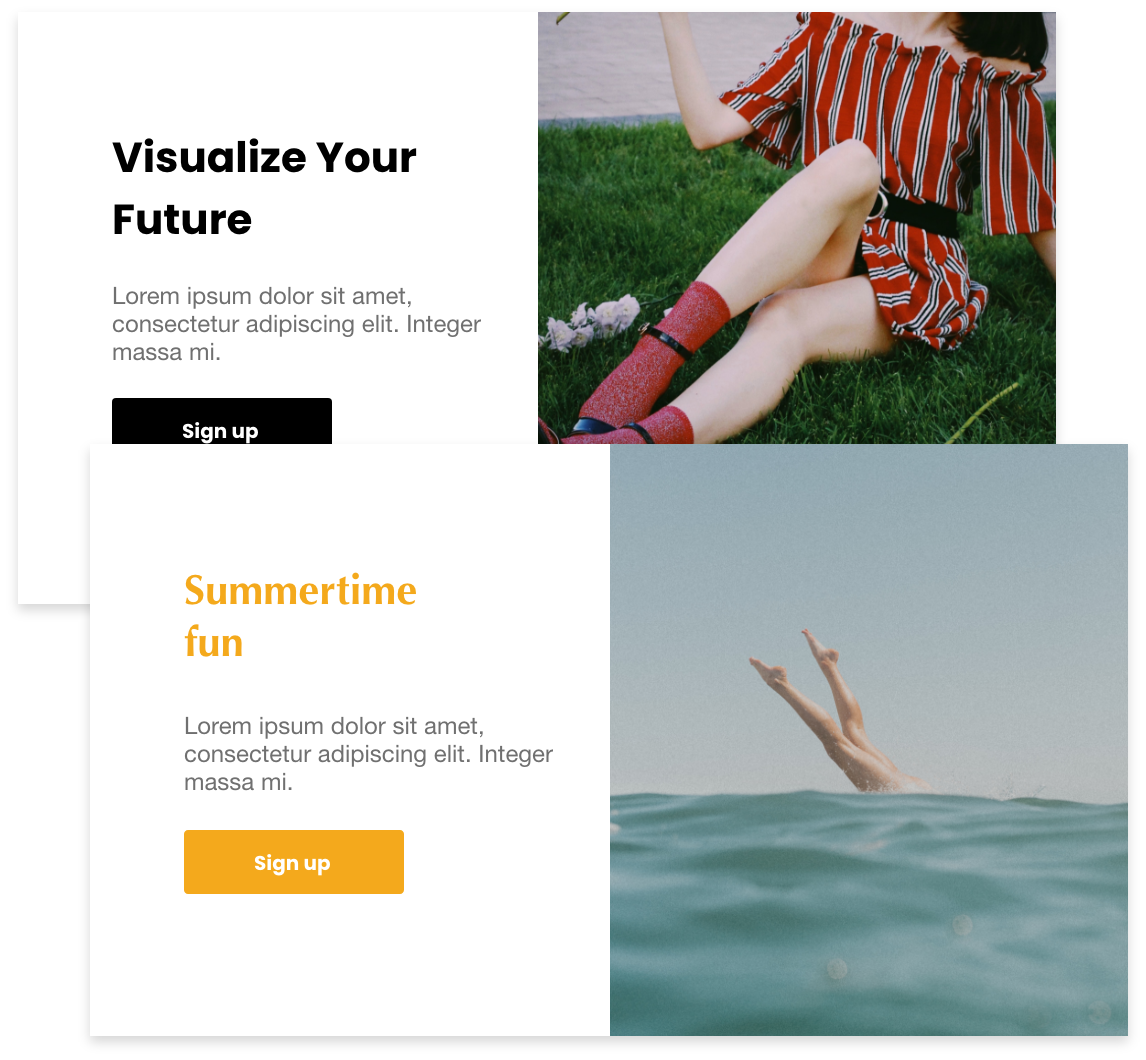 2. Customize them
Making a few adjustments can really help your website stand out. All our premade sections can be edited, so you can change as much or as little as you want. And best of all, once you're done you can save them as new elements, ready to be used again.
Alter your text's font, size, style and alignment
Change background colors and imagery
Add rounded corners to your images and call to actions
3. Create your own templates
If you know exactly how you'd like your website to look, simply add an empty section and get designing. Once you've finished, you can save your new design and replicate it across your site.
A complete free rein: choose what you want, where you want
Use your brand's colors and font for a truly professional website
Automatic centering and alignment for your text and images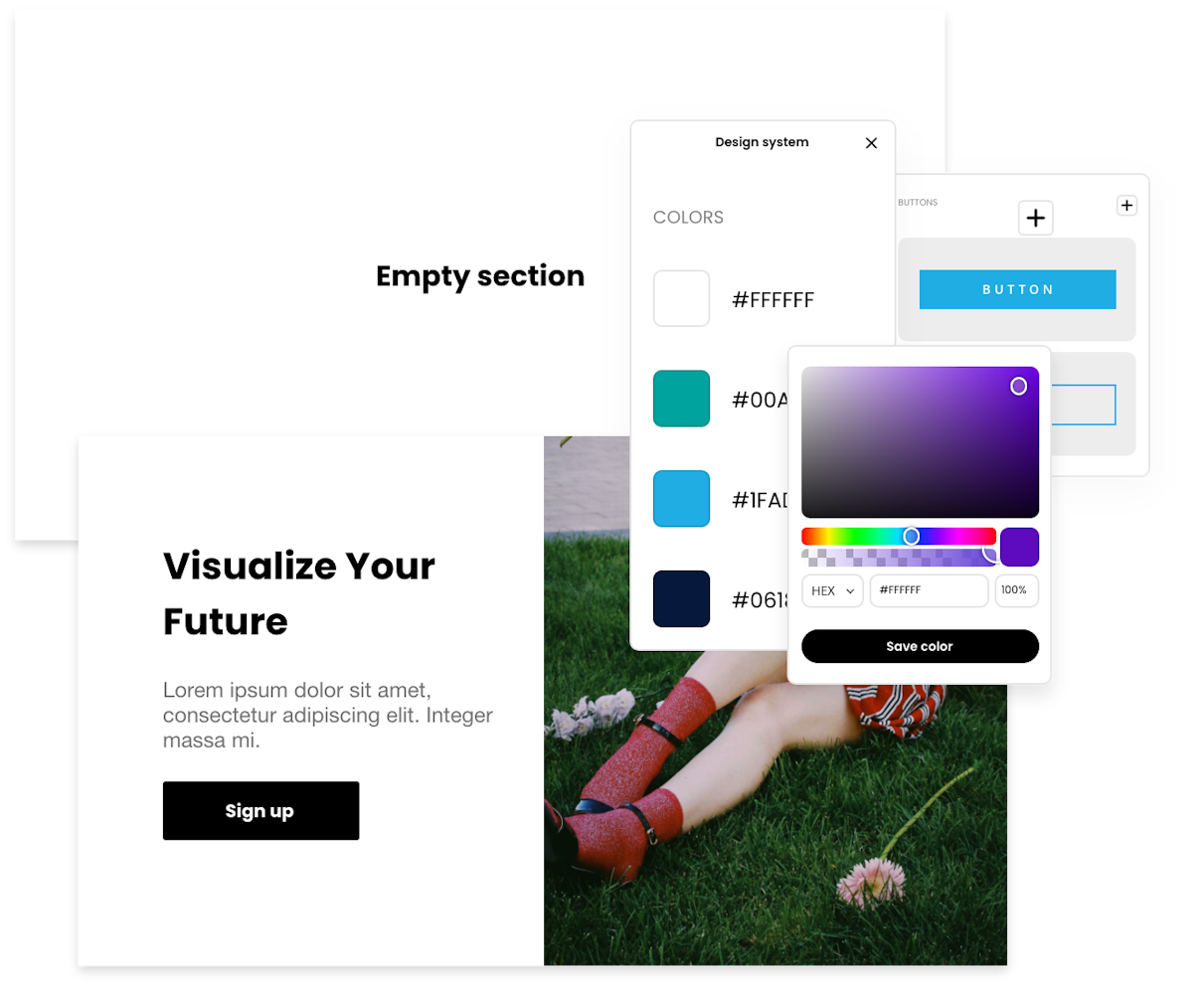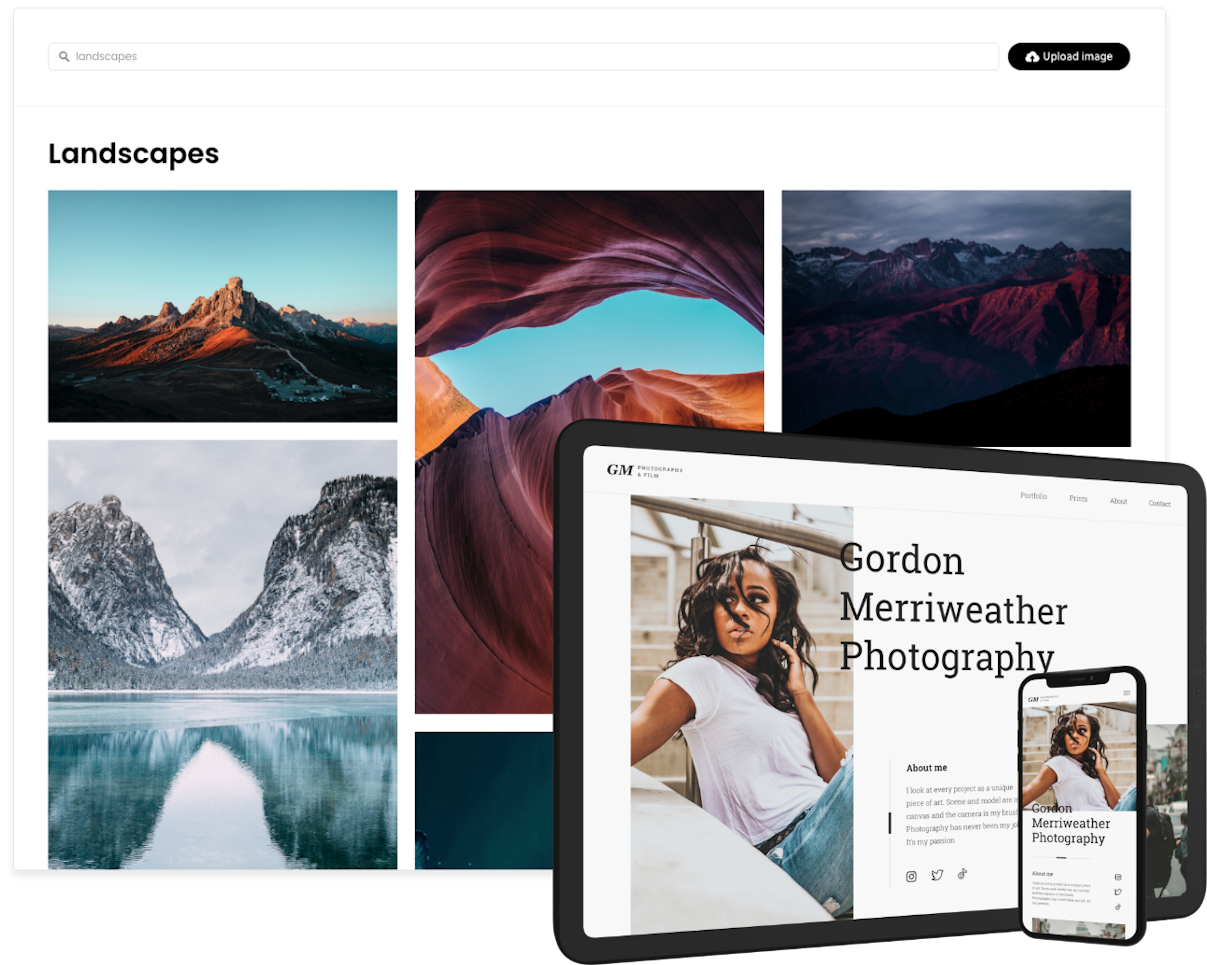 4. Add the finishing touches
Congratulations - you're almost there! A couple of final things and you'll soon be ready to launch your website.
Choose from 2 million+ incredible royalty-free images or use your own
Add SVG icon and logo files to create the optimum user experience
Automatic optimization for mobile and tablet devices
Free JAMstack website builder
Build a lightning-fast professional website for your business in minutes with our drag-and-drop creator. It's free and requires no coding skills or installations.