I recently took up knitting. I guess the current global situation has given me more time on my hands - literally - to try new crafts projects. So I found myself searching for a specific type of yarn for a sweater project I wanted to try. Naturally, I turned to Google for answers. I quickly found an excellent overview of suppliers in Google's Shopping section, and after browsing a few different sites, I settled on a small shop that seemed to have good reviews and a wider range of colors. The company also had a top placement in the Google Search results, which led me to believe that the store was a popular choice by fellow knitters.
I ended up purchasing the yarn (100% chunky wool for your information) from the shop I thought had the best ads and nicest-looking website. Then, just a few days later, I found out that the store belongs to an acquaintance who could really use the extra traffic in these difficult times!
And here's my point: Because the online presence of that specific yarn store was so professional and customer-friendly, I ended up purchasing with that and not somewhere else. For a small business owner, even a seemingly insignificant purchase like mine is crucial to staying afloat. And from now on, because of my positive experience, that yarn store owner has secured a new customer she wouldn't have otherwise - and I get to knit a cozy wool sweater as well.
Why do you need an online presence?
Your online presence is where you can be found and how on the internet; a website, a webshop, a social media page, or a combination of some or all. But why is having an online presence essential for your business? 68% of online experiences begin with a search engine. Even if you don't conduct business online, chances are your customers are still on the internet searching for services and offerings like yours. If they can't spot your company in their searches, you'll lose out on potential sales, increased awareness, and in the end, growth.
Having a website that looks professional and is easy to navigate is a great first step. Still, there are other channels you should consider in order for your company to get the attention it deserves. Just think about the whopping 2.6 billion monthly active users on Facebook, more than a billion users on Instagram, etc. Many of your customers engage these channels when making buying decisions, and therefore you should be present on them too.
If you think that you need extensive resources and time to build a successful online presence, think again. You can build a website for free with Cobiro and manage online advertising via our online hub. You can even set your own budget to make sure you're always in control of your ad spend.
With a website and online advertising up and running, you'll quickly build authority online and reap the benefits of having an online presence. Here are five key reasons why you should create an online presence:
1. An online presence makes it easier to be found
Even when you're not working, your online presence is working for you. What do I mean by that? Well, your potential customers are probably not only searching for their desired products when they're at work themselves, right? With an online presence, they can find you and be able to purchase your goods even when your store is closed.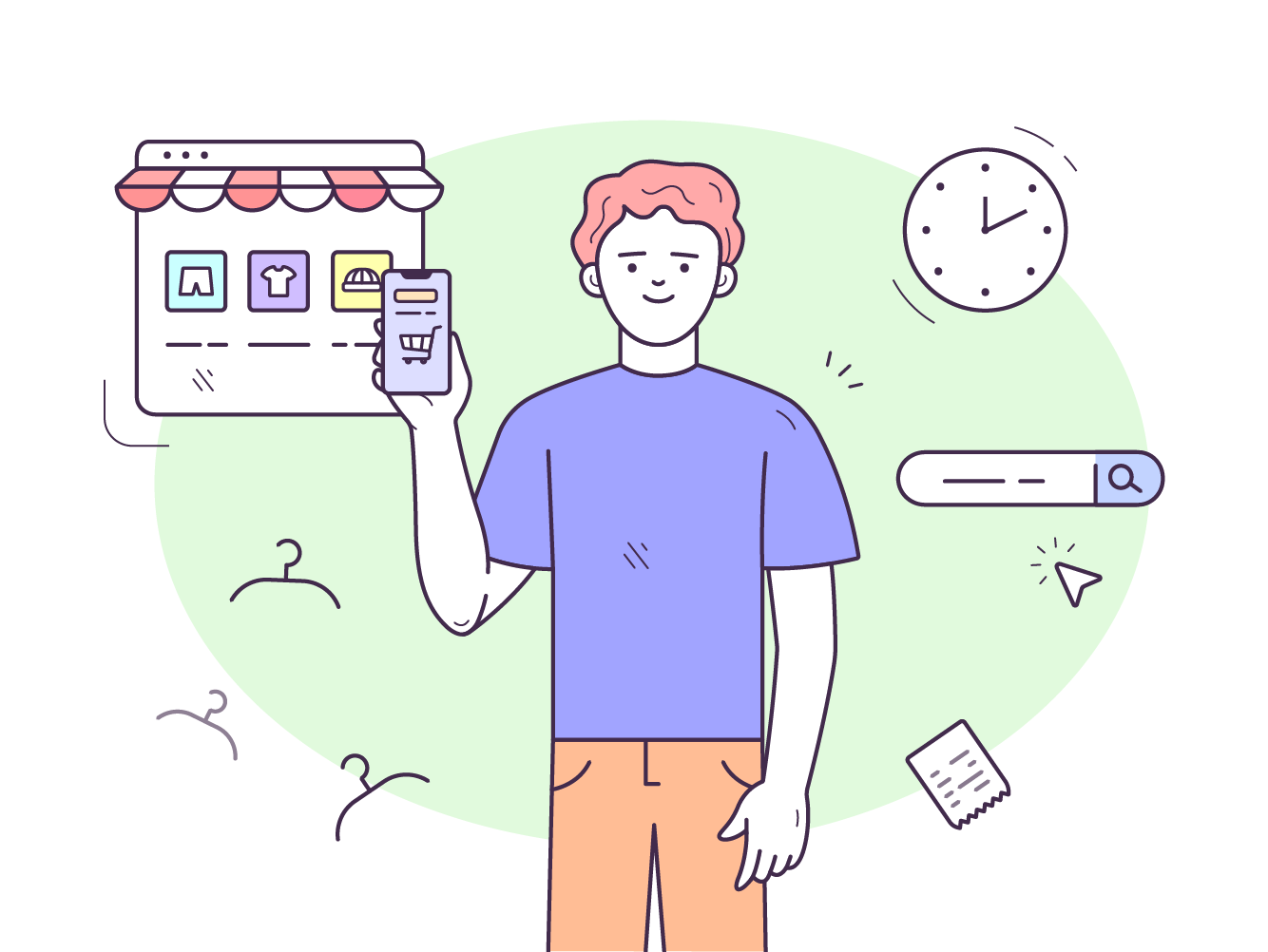 Make it easy for potential customers to find you online
If you can be found easily on all of your customers' channels, they're a lot more likely to make a purchase with you rather than a competitor. With a top-notch website and the right ad campaigns, you'll quickly rise to the top in search results and get more traffic than the competition.
Looking for easy ways to get more traffic to your website? This article addresses precisely that.
2. An online presence builds trust with customers
An online presence makes it possible to interact with customers, making your brand seem more relatable. You can ask your customers to leave reviews and respond to their feedback, showing your customers that you care about their opinion. Even when you respond to unhappy customers' critique and try to resolve conflicts, others will know that your company is willing to go the extra mile to keep customers happy. Your online presence is your brand's voice - without it, you can't have a dialogue!
3. An online presence enables endless marketing opportunities
Online marketing makes it possible for you to market your brand in tons of creative ways. Marketing isn't expensive or difficult to run (here are 9 easy ways to market your business online) and helps you surpass geographical boundaries, time zones, or language barriers. Your marketing efforts never sleep. You can start for free by posting on social media and then expanding to paid ads when you feel ready. Once you start doing well on your different channels, Google might notice and bump you up in search results, helping you reach even more potential customers.
Read about why you should start doing Facebook Ads and Google Ads right away.
4. An online presence gives you a competitive advantage
Not all companies have established a successful online presence, meaning you'll snag their customers if you build one first. Use your online presence to communicate your expertise and knowledge by posting relevant content your customers care about. Who knows? In time you might be able to establish yourself as a trusted thought leader in your industry, one that your customers and marketers turn to for tips and insights from your area of business.
5. An online presence allows you to optimize
Finally, an online presence will enable you to check out what works and what doesn't. You'll quickly be able to see what content garners more visits, what offerings your customers frequently buy, and what generally gets you the best results. When you know what works and what doesn't, you also know what to implement more of and how to improve in the future.
Having an online presence is a necessity
I can't stress this enough: Having an online presence is a necessity, plain and simple! Ensure you have a good-looking website that's easy to navigate and online advertising in plain terms that's easy for potential customers to understand. With a successful online presence set up, you can get found, engage a wider audience, and, more importantly, turn that into a loyal customer base.
Check out our blog category "Tips and inspiration" for more inspiration on how to become a grade-A marketer.