Having the right tools for the job is essential in any workplace. A carpenter shouldn't hammer nails with a screwdriver, nor should a doctor perform surgery with a butter-knife. It may sound obvious, but it's easy to forget how important having the right tools actually are.
The exact same can be said for businesses. Tools are the backbone of processes and workflows that increase efficiency and a range of capabilities. For agencies, this cannot be understated. An effective agency tool is needed to improve performance, create better workflows, manage clients and increase overall communication.
As more and more agencies offer remote work opportunities, flexible workforces need tools that support them. While the work environment may have changed, the need to work effectively and collaboratively remains the same.

Investing in the right agency management tool is simply a smart business decision. You'll help your team deliver their best work, make their lives easier and importantly, keep your clients happy.

At Cobiro we've been working hard to create an agency-focused management tool where you can plan, execute and manage everything from one platform. Designed specifically to meet the needs of agencies who represent multiple clients, Cobiro Pro supports greater performance while facilitating more coordinated organization.

Take a closer look
Offers & features every agency should have
So… what does Cobiro Pro actually offer? Well, a whole lot actually - with even more in the development pipeline.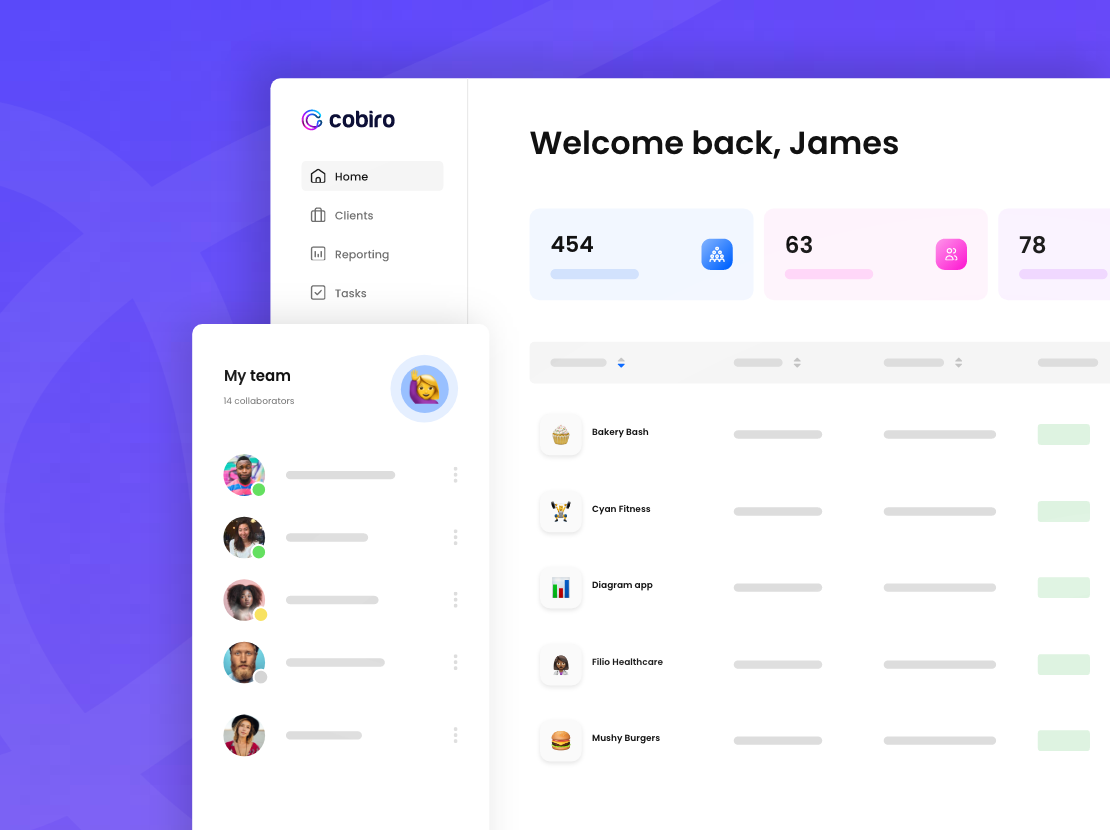 Google Shopping CSS discounts
Cobiro Pro gives you a 20% CPC discount on every Google Shopping CSS Ad in 21 countries across the EEA, Switzerland and the UK. Managed and fully automated, new CSS campaigns can run alongside existing shopping campaigns - doubling visibility in the same search.

Improved client management

Create and grow your client portfolio from one place. Keep track of client data, follow their growth journey and make staying organized effortlessly efficient.
Teamwork made simple

Collaborate with team members and keep on top of your workload. Assign responsibilities, invite colleagues to work together and manage multiple teams working on different clients.
$500 free advertising credit
Set up a new account and start advertising - spend $500 in your first two months to receive the same amount in free credit. While this applies to new Google Ads accounts only, the CSS setup does not change any of your existing accounts, settings and functionalities.
No-code website & store builder
Create stunning professional websites for your clients with full access to our drag-and-drop website builder - it's intuitive, easy-to-use and design-focused. They can sell and manage products with fully customizable storefronts and automate routine tasks to 3000+ external apps.
Google Search Ads
Cobiro Pro helps drive extra sales by reaching new customers when they're searching for your clients' products and services. Get a smooth and guided campaign flow that doesn't require an in-depth understanding of the intricacies of advertising on Google.
Coming soon...
On top of this, we've got some amazing new features coming out soon. We're too excited to keep them to ourselves, so this is a quick round-up of what's to come.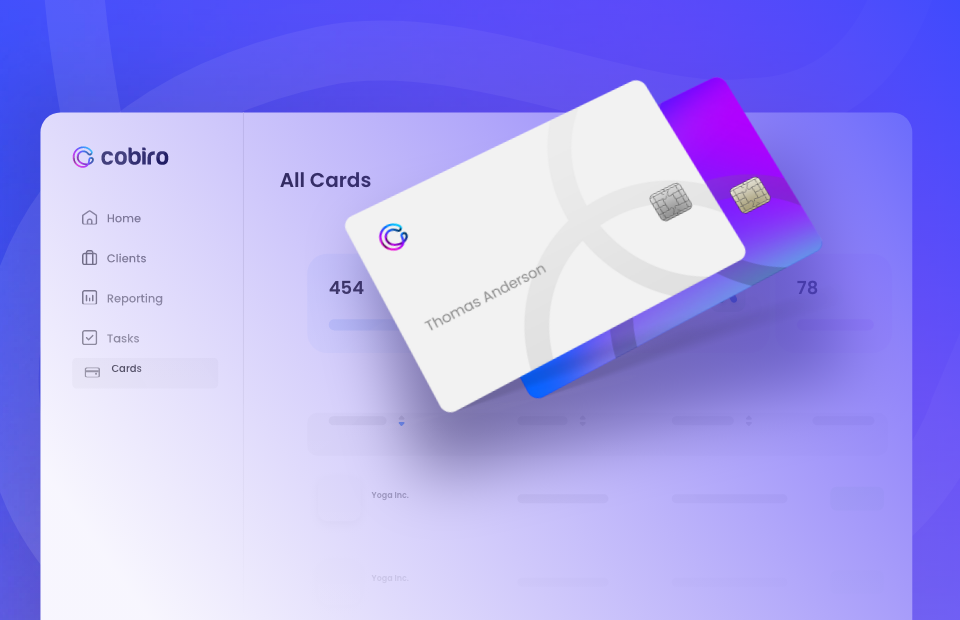 Effortless reporting (mid-Q2)
Generate branded agency-focused reports with a click of a button. Plug in what you want to see - for example, time spent on clients, ad performance, website traffic - and we do the rest. Easy to understand, impactful and informative - reporting without the hassle.
Cobiro cards with cashback (late-Q2)
Earn cashback every time you use your Cobiro credit card. Run your client's ad spend through the account, or use it on anything else.
Task & time management tool (Q3)
A new efficiency tool that keeps projects on track. Add tasks, set deadlines, generate individual & team do-to lists and time-track your progress and budgets.
Cobiro credit lines (Q3)
Cut out the hassle and the wait with a Cobiro credit line. Get credit for ad spend on any platform for up to 60 days. Greater liquidity and an amazing offer for your clients without the inconvenience.
Get started with Cobiro Pro
Our expert team is on-hand and ready to help. If you're interested in booking a demo, or simply finding out more, fill in your contact details and we'll be in touch.
Get started for free and only pay when you're ready to upgrade your clients to our Starter or Business plan