Digital marketing is widely acknowledged as being the most important form of advertising. At the same time, it's still considered one of the most confusing and least accessible. Not anymore. Cobiro has made navigating a jungle of different tools, touchpoints and interfaces a thing of the past. Online success has never been more reachable.
Over the years Cobiro has evolved. We know that no two businesses are the same, so we've developed and adapted our offers in order to cater to different needs.
Whether you're an agency, enterprise or business owner, Cobiro helps bolster your online presence, boost your performance and ultimately give you a greater return on your online investments.
We provide solutions to businesses that save both time and money, and have a variety of tools to pick and choose from.
A Business Success Platform - what does that actually mean?
Put simply, Cobiro gives you everything you need to thrive from one intuitive platform.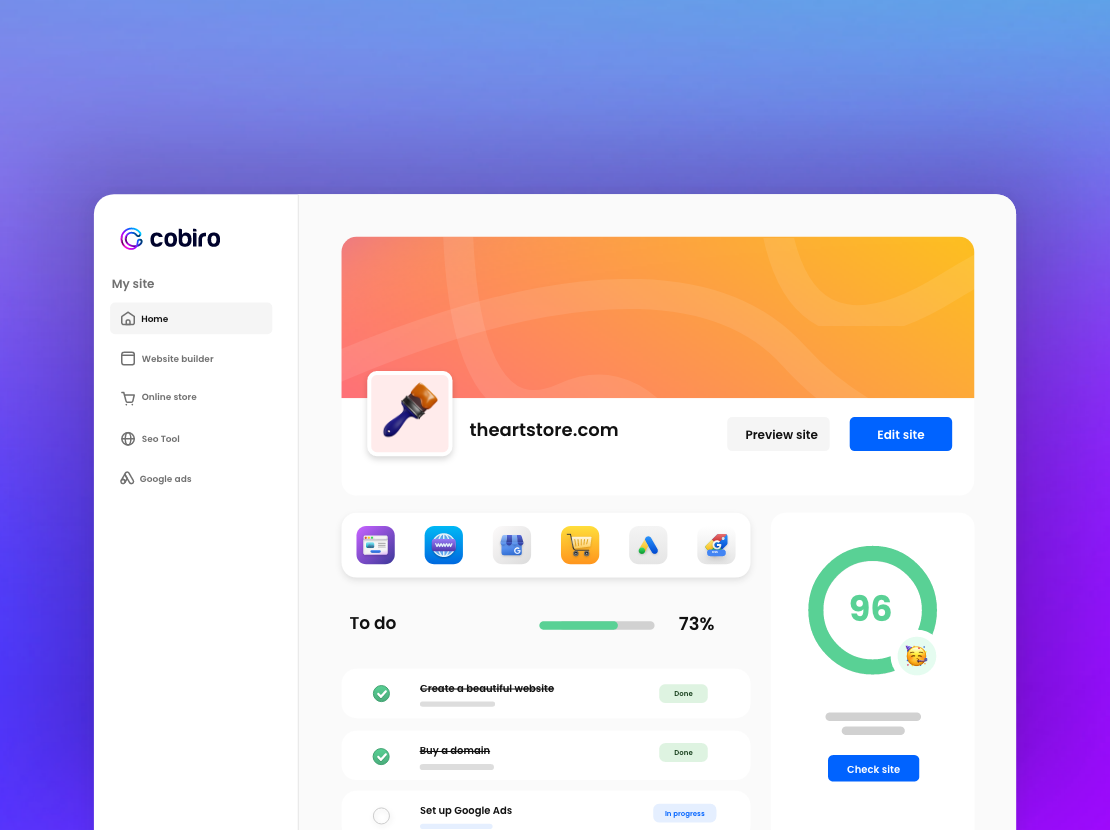 Cobiro offers different tools and features that level-up your online capabilities. We've created a thoroughly holistic, and wonderfully cost-effective platform, that enables anyone to grow and manage a business online, either for themselves or on behalf of multiple clients.
As a Premium Google Partner, we offer unrivalled benefits and exclusive discounts that improve performance and give businesses incredible returns. You don't need to be an online marketing guru, or have an in-depth understanding of the intricacies of advertising on Google. Our platform has been designed specifically to make things easy.
What does Cobiro's Business Success Platform offer?
Think no-code websites and stores, easy-to-use marketing and advertising apps, and all-in-one client management. Pick and choose what to use and when.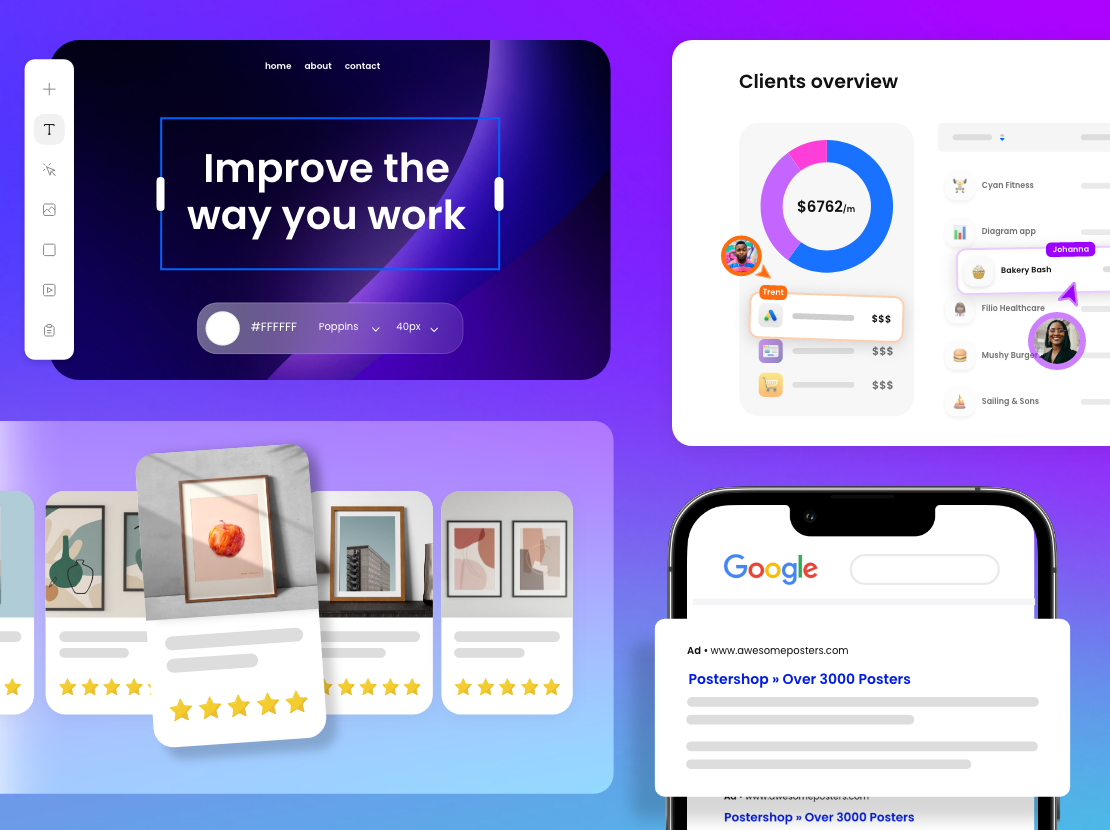 Google Search Ads
Google Ads help drive extra sales by reaching new customers when they're searching for your, or your clients' products and services online. Get a smooth and guided campaign flow that doesn't require you to be a digital marketing expert.
Google Shopping Discounts
Save costs and increase your Return On Ad Spend (ROAS) by generating Google Shopping traffic more efficiently. As an official Google CSS Partner, Cobiro offers a premium CSS (Comparison Shopping Service) solution that secures up to a 20% CPC (cost-per-click) discount on Google Shopping.

These discounts work in 21 countries across the EEA, Switzerland and the UK. Managed and fully automated, new CSS campaigns can run alongside existing shopping campaigns doubling visibility in the same search.
Free advertising credit
Set up a new account and start advertising - spend $500 in your first two months to receive the same amount in free credit. While this applies to new Google Ads accounts only, the CSS setup does not change any of your existing accounts, settings and functionalities.
No-code website & store builder
Create stunning professional websites and online stores for your business, or for your clients, with full access to our drag-and-drop website builder. Intuitive, easy-to-use and design-focused, you can advertise, sell and manage products with fully customizable storefronts, and automate routine tasks to 3000+ external apps.
Improved client management
All of your clients and projects in one place - quick, simple and scalable. Create and grow your client portfolio from one place. Keep track of client data, follow their growth journey and make staying organized effortlessly efficient.
Teamwork made simple
Collaborate with team members and keep on top of your workload. Assign responsibilities, invite colleagues to work together and manage multiple teams working on different clients - it's never been so easy.
Explore the full benefits of Cobiro Pro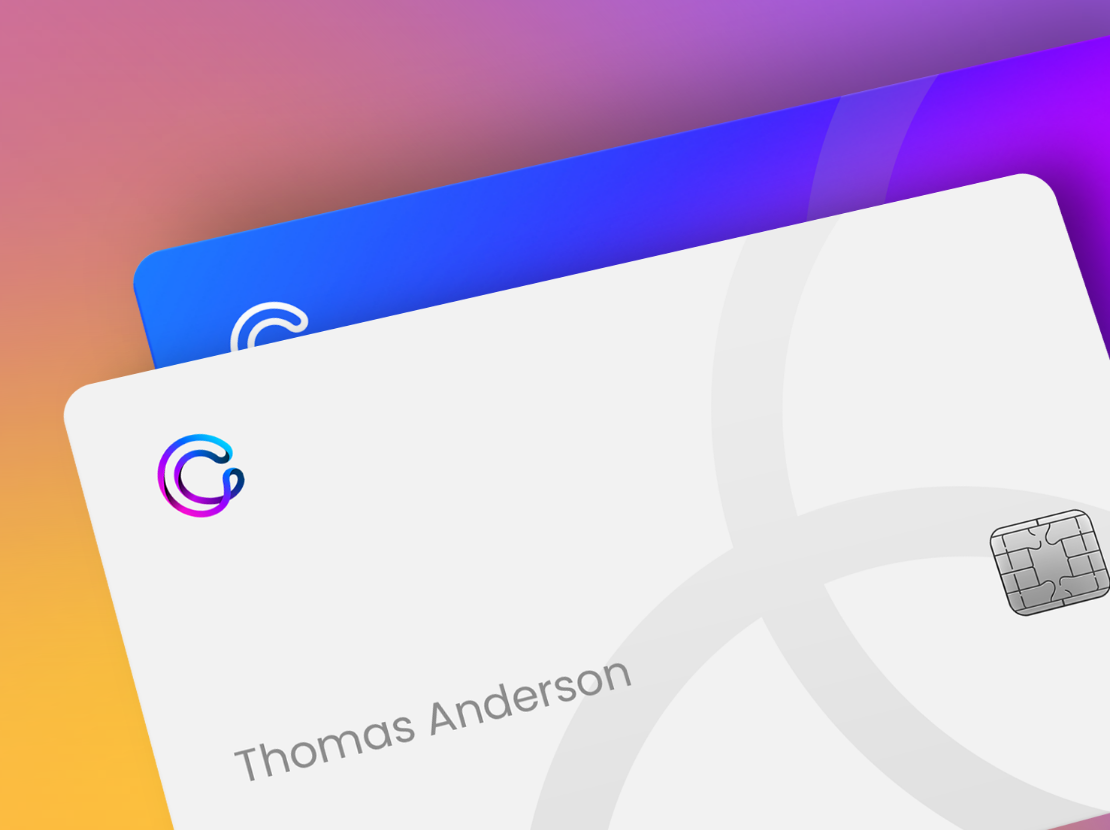 We have some amazing features in the development pipeline, so look forward to more great stuff coming soon. Here's a flavor of what's to come:
Cobiro Cards with cashback
Earn cashback every time you use your Cobiro credit card. Run your client's ad spend through the account, or use it on anything else.

Effortless Reporting
Generate branded agency-focused reports with a click of a button. Plug in what you want to see - for example, time spent on clients, ad performance, website traffic - and we do the rest.
Task & time management tool
A new efficiency tool that keeps projects on track. Add tasks, set deadlines, generate individual & team do-to lists and time-track your progress and budgets.

Cobiro credit lines
Cut out the hassle and the wait with a Cobiro credit line. Get credit for ad spend on any platform for up to 60 days. Greater liquidity and an amazing offer for your clients without the inconvenience.
Who can use Cobiro's Business Success Platform
Our intuitive and easy-to-use platform is changing the way we think about online success. With a broad range of tools and apps, businesses can choose what to use and when, depending on where they are on their growth journey. We focus on these three segments:
Agencies

Cobiro Pro is the place where agencies and advertisers who represent a larger number of clients can succeed. The all-in-one agency management tool brings projects and teams together, and includes access to Cobiro's exclusive offers and premium partnerships.
Enterprises


We partner with larger organizations to embed our own apps into their existing ecosystem, helping them to grow their business more efficiently. Think automated Google Ad flows and websites created directly from product data feeds, to name just a few.
Businesses


We help businesses to grow online, quicker. Whether it's creating a beautiful website or store in minutes or advertising an existing one on Google for the first time, our no-code tools and guided apps help businesses achieve more, without the friction.
Get set-up with Cobiro and boost your business
We help agencies, enterprises and businesses of all types cut through the noise. Online success is our expertise - get everything you need from one platform.